Sustainable information management
Store business information centrally, securely. It's the heart of your organization.
Store & archive business information centrally for optimal assurance

We believe in the central and standardized storage of business information and help organizations realize this. So they can easily create, access and edit the right documents wherever, whenever. While assuring documents are ready to be archived or transferred to an e-Depot.

Keep information accessible, even over long periods of time

Clever and unambiguous storage of information ensures that you can easily find and access it when you need it most. From all connected applications, such as a collaboration, CRM, ERP and process systems. So you always have access to all relevant information. Now and in 20 years.

Make sure business and personal data is kept safe & secure

New legislation such as GDPR demands your organization handles business information, and in particular personal data, safely and monitors its safety. This includes automatic detection of improper use, enabling a 'digital watchdog' and reducing risk of data leaks.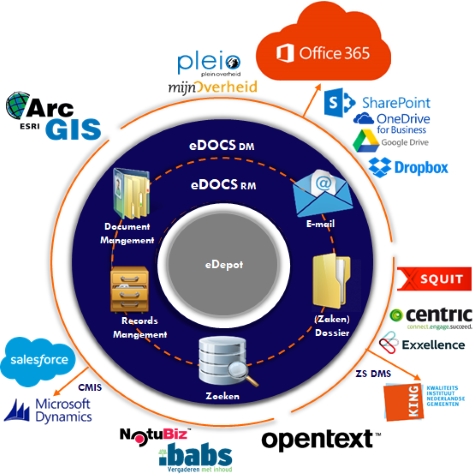 Is your organization ready for the GDPR?
January 1, 2018 is the day. Then the new European privacy legislation comes into effect. Also called the General Data Protection Regulation (GDPR). This new legislation demands of your organization that it securely handles your business information. In particular, personal data of your employees, customers and any other person who comes into contact with your organization.
We are happy to help you to take care of your business information and personal data in a smart way. Both at an organizational level and a system level, there are already steps you can take. Think of critically examining which information you collect, make available and publish in any step. But also reducing the risk of data leaks by 'lacquering' sensitive and personal information.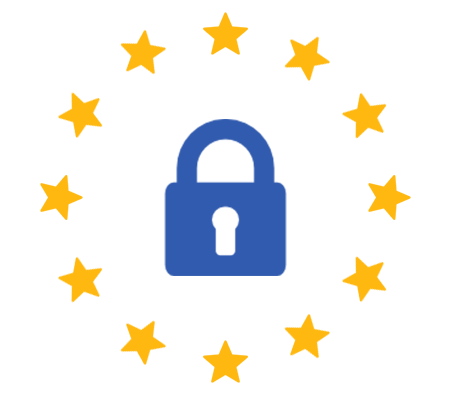 Our solutions help you realize
the following business requirements
Find information faster
An abundance of information makes good search capabilities indispensable. A variety of search options, such as full-text search or specific meta data and the re-use of saved searches (quick searches) allow you to quickly and easily find all the relevant information in your organization. You can search across multiple libraries and even multiple ECM-systems.
Central storage
Information is often spread throughout the organization, duplicated and stored multiple times (email, departmental and local network drives), making it time consuming to find the right document (if it is at all possible). We help you enable ' one-time storage for multiple use ' so your valuable business information is stored and managed centrally and you'll be able to directly access the latest document version.
Valuable documents
Business information is important, if not the most valuable thing an organization possesses. By using an ECM solution documents are securely stored. By means of authorization your documents are protected against unauthorized use. In addition a centralized backup ensures your stored and archived documents against disasters.
Laatste versie
Have you ever wanted to use or edit a document, but couldn't find what the latest version was? Different versions have been included in e-mails, other versions are located on your business or local hard drives or your colleague modified the document and hasn't shared it yet. Version control in ECM solution gives you insight into the latest version of the document that you are looking for and ensures you'll always have the latest version at your disposal.
Archiving rules & regulations
Public archiving rules and regulations provides that (Government) organizations must adhere to retention and destruction deadlines on documents and files. Your registrars cannot possibly keep track of millions of documents until their destruction term. Record Management solutions automate this process and report when documents or files should be archived, are eligible for destruction of should be handed over to e-Depots.
Anywhere, anytime
Do you recognize being in a meeting or forgot to bring that one document or wanting to read that last part of a report while your on the go? A mobile client for you phone and tablet allows anywhere, anytime access. So you can access your documents, that are safely stored in your ECM solution, from any device and any place. Allowing you to work whenever and wherever you want.
Work together digitally
Sharing information with groups is often done ad hoc (through e-mail and cloud storage solutions), with no real cooperation possibilities. A collaborative ECM solution makes it possible for departments and project teams to collaborate and communicate better. So they can work on current business information and share documents easily. While contact and consult colleagues when required.
Case and processes management
More and more (government) organizations are making their customer the central focus of their business process. To gain a better insight in the progress of requests and their cases. During the entire work process (up to the completion of the case), the request and the corresponding case files are stored and accessed centrally.
Products for sustainable information management
Do you have a question about Sustainable Information Management?
We are more than happy to drop by and show you what sustainable information management can do for you.
Tel:+31302324355
Mail Robert