Specialist in information management?
In all honesty we rolled into the field of information management. A bunch of young dogs (or foxes) where asked to tackle some document management issues, because of their enthusiasm, insight and fresh look. These issues led to follow-up jobs, more issues, further development of expertise and more customers. The increase of IT-capabilities and the digitization struggle that came along with it ensures that we can innovate time and time again.
And be honest, what's more fun than to constantly improve yourself and the solutions you're asked to deliver. What's more challenging than to cleverly utilize digital information and business processes in order to realize information management solutions that improve our customers' business operations and services. We've been doing this since 1996 with a lot of fun and we hope to do this for many years.
One Fox University
We stand for the quality of our services, solutions and therefore the quality of our people. After all, being able to clearly define our customers issues and realize a tailored solution requires this.
In addition, a high level of knowledge is essential in order to continuously improve our services. We feel it is necessary to continuously enhance our knowledge of new developments and techniques to adequately deal with the high speed in which new IT challenges come at our customers and us.
Therefore we hire and work with the best people, invest in their future and with that One Fox' future. Through our University we offer people flexible, role-based learning paths with a career perspective rooted in practical experience. To quickly become a product expert, specialist in one of our areas of expertise or even a strategic advisor to our customers.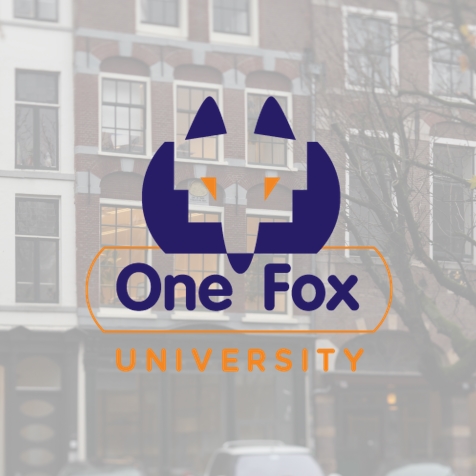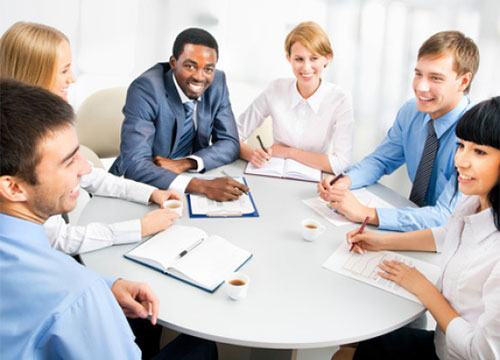 Working together
In order to be able to offer our customers the best possible solutions, we successfully work with various partners. For example, we have been working for years with OpenText, Esri and Microsoft, market leaders in their field.
Our team
Our team consists of various specialists on functional, technical and organizational matters. Every year we go through learning and certification paths to ensure and improve our level of knowledge. This way we strengthen our collaborations with OpenText, Esri and Microsoft, but most importantly the quality of our services and customer solutions.
History
We have been a committed partner and IT specialist for our customers since 1994. During this period we have become an information management specialist and an IT company that delivers, on time, on budget, as agreed upon. We realize innovative solutions, preferably based on market leading products from our partners.
2017 - stuurluidevelopment With 'information on the map' we just launched our first cloud service. A solution that allow you to collaborate and share information from business applications through a map, on any device.
2016 - maurice On behalf of the city center of Rotterdam (now: MRDH) we have successfully transferred the first fully digital archive to an eDepot within the Netherlands.
2014 - maurice Successful customer applications with geographic information lead to a partnership with Esri. Together we will work towards closing the gap between process- and information management systems and geographic information systems (GIS).
2010 - stuurluidevelopment Our first employee has reached his 12.5th year anniversary. The first anniversary-coffee machine was handed out. The first, but certainly not the last employee with whom we celebrate this anniversary!
2007 - maurice We're invited as an OpenText partner. Within the Benelux region, we support customers with OpenText eDOCS. Like we've already successfully done with Hummingbird DocsOpen customers.
2006 - maurice We welcome our newest co-worker and the company's mascot 'Fox'. The bar in the basement is ready for use. Something we still test every week during our traditional weekly roundup.
2005 - maurice We bought the building at the Oudegracht. The authentic basement is converted into a multi-functional space for presentations, meetings and relaxation.
2002 - maurice Time for a new name: One Fox. A Fox is cunning, intelligent, flexible, able, likes to live in a group and sees things well.
2000 - maurice One Fox reached the status Microsoft Gold Partner for the first time. A status that we've earned every year since.
1997 - stuurluidevelopment The first location soon proved too small. An excellent opportunity arose to move to Oudegracht 231 in Utrecht. The building where One Fox is still located.
1994 - stuurluidevelopment After their college education young techies Niels de Winter, Robert Groeneveld and some fellow class mates started their own business. Under the motto: "whatever we can do for a boss, we can also do for ourselves".