One Fox Keep
Platform for Intelligent Email & Social Media Archiving
Organisations deal with an increasing number of communication channels and increased volume of communication. These e-mails, chats and social media posts often contain critical business information that needs to be securely stored and managed in accordance with regulatory compliance rules.
One Fox Keep provides an intelligent and automated way to archive business e-mails, chats and social media in accordance with regulations and/or your own business rules. Through Artificial Intelligence these e-mails, chat and social media posts are automatically classified and centrally stored in the right location with the right retention labels. Controlled access makes it secure, yet easy to find the right communication when you need to, in case of information requests, audits, etc.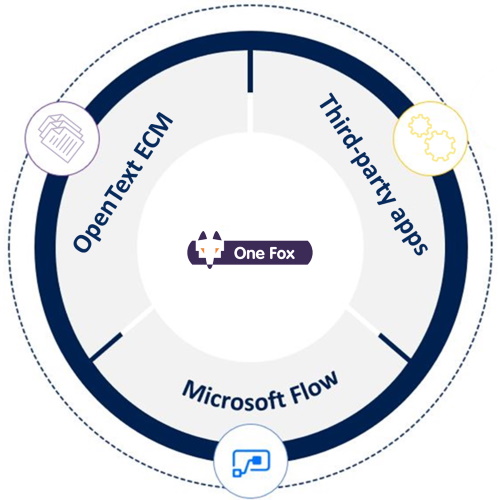 E-mail Archiving

E-mail is the number one business communication channel. Making it the number one priority for organisations to archive their crucial business information. One Keep proved a fully automated way of archiving business e-mails through A.I.

Social Media Archiving

Automatically archive your organisations social media posts, chats and reactions from: LinkedIn, X (Twitter), Instagram and Facebook (among others).

Artificial Intelligence

One Fox Keep uses A.I. to automatically classify e-mails, chats and social media posts, find the right location for save keeping and determine retention labels. A.I. search makes sure you can find the right information with ease.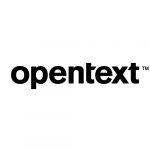 "

The combination of OpenText and Microsoft helps organizations reduce costs, increase productivity, accelerate innovation and improve flexibility. "
Streamline ECM
Integrate Extended ECM to over 300 business applications through the Power Automate Connector. In order to store and archive all important business content into OpenText Extended ECM for necessary compliance and controlled distribution. Closing the gap between widespread application landscape and information silos.
Automating content distribution will improve productivity, increaseg your grip on unstructured processes and free up your employees from repetitive tasks. Leading up to a more cost efficient way of working.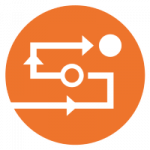 "Power Automate Connector by One Fox enables employees to realize approval processes for documents in OpenText Extended ECM"
OpenText Extended ECM met Power Automate integratie
The Extended ECM Power Automate Connector was developed by One Fox in close collaboration with OpenText. To offer you an accessible workflow solution on top of the OpenText Content Suite platform, Extended ECM for Microsoft Dynamics 365 & Extended ECM for Microsoft Office 365 & Teams.
Want to know more about Power Automate Connectors?
Please contact us through the form below. We will be more than happy to answer your questions.