Microsoft Office 365
Work smarter and collaborate more efficiently. Whenever you want, wherever you are.
Microsoft Office 365 brings you the best collaboration experience. Easily access, share information and communicate with colleagues and external parties. From the office, your home or even on the road. With Office 365 you'll always have your familiar work environment with you.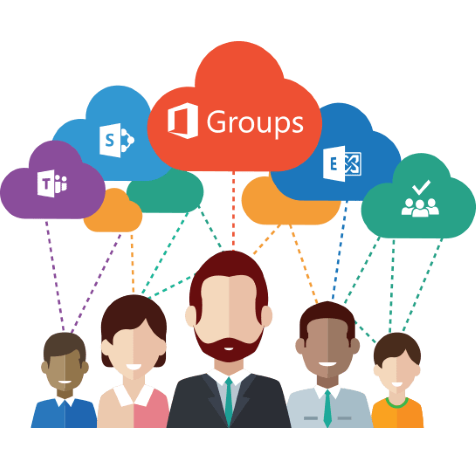 Easily share information and work together, with colleagues & external parties

With Office 365, you can access and create information at any time. Both in the Office and on the go you can continue to work on your documents. Real-time communication & collaboration allows you to work together and discuss with your (project)team and external organizations.

Control important business information secured and ready to archive

Quickly store information in the cloud. Easily find and share information. While your business documents are automatically synced to your local business to keep everything thats important secured in one place. Ready to archiving and ready to transfer to an e-Depot.

Optimize your information flows and business processes

Office 365 offers you more possibilities than storing and sharing information quickly and easily. It offers each user a customized information services that reflects their way of working. Connected to your business processes and information flows that reach outside your organizations limits.
Download Whitepaper
Read how to 'bridge the gap' between Microsoft Office 365 and your on-premise DM/RM systems in this whitepaper.
Do you have a question about Microsoft Office 365?
We will be happy to drop by and answer your questions.