OpenText Appworks
Low code platform for rapid and agile development of business applications
As a low code platform, OpenText AppWorks enables organizations to rapidly build and deploy applications that deliver information services. While harnessing the power of process management, dynamic case management, enterprise integration and analytics. Giving organization a low code approach for rapid and agile development, while being able to tackle complex process automation and case management challenges.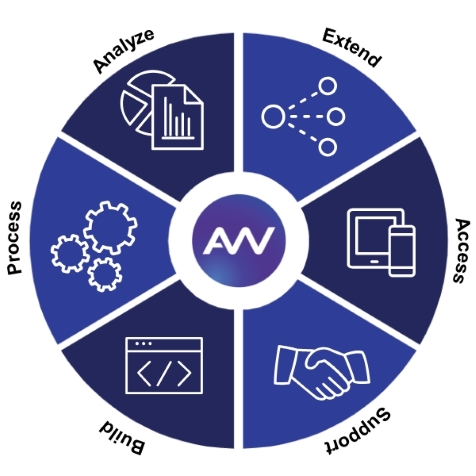 Low code development: simple, agile and fast

New way of information oriented application development. So you can immediately cater to opportunities from your own organization and customers. The low code approach allows you to quickly build and deploy applications where you want: on-premise, the cloud, for desktop and mobile. Giving you a shorter time-to-market.

Process automation and case management

AppWorks case management lets you digitize and support anything from easy internal requests up to extremely complicated business processes. While you can easily build your own process applications to further optimize and automate your business processes.

Own gateway for easy integration

Use the AppWorks Gateway (ESB) for out-of-the-box integration with market leading applications or build your own standardized integration. The AppWorks integration layer allows you to access and use existing information sources (inside and outside the organization) within your process applications.
AppWorks flyer
Here you can download the OpenText AppWorks product overview
Do you have a question about AppWorks?
We are more than happy to drop by and show you what flexible process management can do for you.